Special Education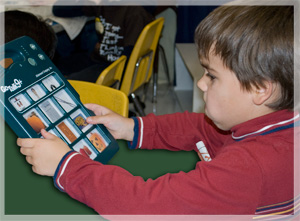 On behalf of our team in the Office of Student Services, we would like to welcome you to the York County School Division. Our mission in YCSD is to ensure the success of all students through a rigorous and innovative instructional program of public education that expects the highest levels of excellence from staff and students. Our expectation is that all students will become lifelong learners prepared to compete in a global economy. This level of expectation extends to all students regardless of their socio-economic, disability, language or racial status.
The Office of Student Services in the Department of Instruction facilitates students and staff meeting high expectations through maintaining low student to teacher ratios, incorporating research-based best practices, and following a policy of full-inclusion to the extent practicable for the student. Through adherence to these policies we have built a program that gives students with disabilities every opportunity to succeed and thrive. We welcome your interest in our school district and programs. If you are seeking information regarding individual schools and/or programs, policies or procedures this website offers a wealth of information. If you are seeking information that is not provided here, please feel free to contact me to request that it be added. We are constantly seeking to improve our educational community through positive, timely communication and collaboration.
For more information contact at 757-898-0308 or your school's coordinator of student services.
Contacts:

Director of Special Education
757-898-0455


Associate Director of Student Services
757-898-0477
Instructional Coordinators:

757-833-2490
Preschool; English Language Learners


757-898-0411
Special Education Special Programs


757-833-2147
Secondary Instruction and Transition
Compliance Coordinators:

757-898-0461
(CES, MVES, THS, YES)


757-898-0460
(GHS, GMS, SES, Faison, Out of Division placements)


757-898-0459
(BHS, BMES, DES, TES, YMS, YRA)


757-788-7301
(GBES, YHS, MES, QLMS, TMS, WMES)
Program Evaluation
The 2018-2022 Strategic Plan includes an objective to complete a program evaluation of the current special education service delivery model. YCSD's program evaluation team selected an outside consultant to conduct a comprehensive analysis of the current special education service delivery model to determine the extent to which YCSD
maintains appropriate staffing ratios for special education teachers and related service providers,
uses staff effectively to lead special education programs, and
provides a comprehensive continuum of services for students with disabilities.
The program evaluation was completed in November 2019. Gibson Consulting presented the final report including evaluation findings and recommendations for improvement to the School Board in February. That report and the presentation to the School Board can be accessed below.
The Office of Student Services has identified next steps to prioritize recommendations and set goals for improvement. Next week, YCSD will form the Special Education Program Improvement Team consisting of principals, assistant principals, coordinators of student services and other school division leaders. From March through May, the Special Education Program Improvement Team will identify major areas for improvement and develop a three-year action plan based on the recommendations included in the report. YCSD will engage families and other relevant stakeholders throughout the action planning process. Finally, the director of Student Services will update the School Board on the improvement plan at the June 1 School Board Work Session.