Student Information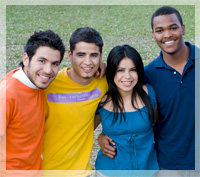 We believe:
Student achievement and continuous student growth are the core priorities of our school division.
Excellence is characterized by a caring, involved and dedicated school community that exceeds expectations and strives to make our schools even better.
Student achievement is excelling academically to one's highest potential.
Achievement is more than performance on standardized tests.
Educational experiences should be designed to engage students in making contributions as productive citizens.
Division employees must be committed to motivating all students to achieve positive learning outcomes.
Family and community involvement are essential to our mission.
Recruiting and retaining a highly qualified and diverse staff are paramount to the success of our students.
Students should use technology to improve and maximize the impact of their work.
Data should be used to inform and adjust instruction and decision making.
Student wellness supports student success.
Students learn best in safe and secure environments.
By taking these beliefs and turning them into action, the employees of the York County School Division work to ensure the life-long success of our students.
How do we do it? We provide quality instruction in a safe and caring environment. We make sure our teachers have the skills and resources they need to teach in classrooms where all students are given the opportunity to succeed. And, we provide our students with opportunities to explore a myriad of subjects and extra-curricular activities to develop talents that will serve them well in their future.
In this section, you will find many resources for students and parents. If you are unable to find the information you need, please contact your child's school.