Library Media Services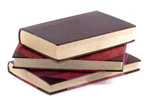 The Library Media Center is an extension of the classroom and offers instructional materials and equipment to support the curriculum. The library is a research center, and students are encouraged to use print materials, electronic and digital media, instructional kits and models to help solve problems and for research, enrichment and enjoyment.
Division libraries provide access to various new technologies, including Internet and on-line research tools to diversify the sources from which students may learn. Students are encouraged to use these resources fully and should demonstrate an understanding of ethics and fair use of materials.
Students are also encouraged to utilize the many print and electronic resources available through the York County Public Library system. The public library assets are an additional source of material and media that support research and instruction.