New to York County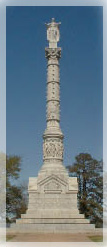 Welcome to York County! We're glad you have chosen our community as your new home.
York County is located in the heart of the Virginia Peninsula, stretches 27 miles from Williamsburg to Hampton and covers 108 square miles. The County is 20 minutes from the Port of Hampton Roads and less than an hour from Richmond. With more than 200 miles of coastline along the York River and Chesapeake Bay, waterfront property is abundant. The County is adjacent to James City County, the Cities of Williamsburg, Newport News, Hampton, and Poquoson. York County is part of the Hampton Roads Metropolitan Statistical Area that ranks 31st in population in the United States.
York County has developed several on-line resources for new residents:
If you cannot find specific information on this website, please do not hesitate to contact your child's new school or the School Board Office (898-0300). We'll be happy to assist you.