Before & After School Care
Champions Extended Learning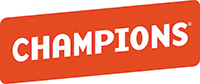 For today's busy parents, finding a safe, enriching environment where children can spend time before or after school is a significant concern. At Champions, we understand your need and offer convenient and sensible options right at your neighborhood school. Champions offers a wide variety of fun, flexible and enriching programs within your district. Check out the programs that are offered at your school!
Sports Zone - Packed with lots of activities that can help children develop physically and burn off extra energy.
Take the Challenge - Kids can read a book, participate in a contest, do a puzzle or complete homework, often with the help of a teacher.
Imagine That - Where kids can let their imaginations wander with arts and crafts, or "ham it up" with theatrical fun.
The Nature of it - Kids might build a birdhouse or construct a dinosaur home as they watch science and nature come to life.
Snack Attack - Where kids learn about good foods and have the opportunity to cook and eat!
2014-15 School Year Weekly Fees
:
| | | |
| --- | --- | --- |
| Days | Before | After |
| 5 | $32.00 | $49.00 |
| 4 | $27.50 | $43.00 |
| 3 | $23.00 | $36.00 |
| 2 | $19.50 | $29.00 |
| 1 | $19.50 | $29.00 |
Early Release Fee: $10.00 per child per day attending in afternoons
Non School Day Fee: $35.00 per child per day
Family Registration: $75.00 (non-refundable)
Drop In Fee: $30.00 per session
*All fee are in addition to your normal weekly tuition rates
Hours:
Morning Program: 6:00 a.m. to start of school
Afternoon Program: Dismissal to 6:00 p.m.
Locations:
Bethel Manor Elementary
Coventry Elementary
Dare Elementary
Grafton Bethel Elementary
Magruder Elementary
Mt. Vernon Elementary
Seaford Elementary
Tabb Elementary
Waller Mill Elementary
Yorktown Elementary
Enroll online at
www.discoverchampions.com
For Further Information - Contact the Area Manager
April Thomas
757-833-8294 ext. 14
athomas@klcorp.com
For online Customer support call:
1-800-246-2154
Champions 2014 Summer Camp: In Search of Fun!
York County: To be held at Dare Elementary
Registration Fee: $50.00
Tuition Price: $150.00/Week 1-5 days same rate (includes all materials and fieldtrips)
June 16, 2014 - August 22, 2014
Program Times: 6:00 am - 6:00 pm
Animal Antics
Life is truly a zoo during this unit all about animals. The children will become animal experts and build 3-D models of them.
Art Expo
Children will learn about several famous artists and the techniques the artists are known for as well as the basics of composition, including line, color and texture.
Dig Ancient Egypt
Traveling back in time to Ancient Egypt will give the children glimpses of this amazing civilization from the past. Children will investigate pyramids and learn about mummies.
Splish Splash
Children will dive in and discover the versatility and importance of the amazing liquid that covers two thirds of planet Earth-Water!!.
Wilderness 101
Surviving in the wild takes physical strength, resourcefulness, creativity, and teamwork. Children will learn some of the basics of surviving in the wilderness.
Wild, Wild West
Get Ready for a wild ride into the Old West, a time when fortunes were made and lost, and legends were created. Children will set off to explore the Old West of the 1800's.
Please call 757-833-8294 ext.14 for more details
Enroll online at www.discoverchampions.com
Spaces are limited based on available seats on the fieldtrip vans. Sign up today!