Before & After School Care
Champions Extended Learning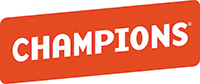 For today's busy parents, finding a safe, enriching environment where children can spend time before or after school is a significant concern. At Champions, we understand your need and offer convenient and sensible options right at your neighborhood school. Champions offers a wide variety of fun, flexible and enriching programs within your district. Check out the programs that are offered at your school!
Sports Zone - Packed with lots of activities that can help children develop physically and burn off extra energy.
Take the Challenge - Kids can read a book, participate in a contest, do a puzzle or complete homework, often with the help of a teacher.
Imagine That - Where kids can let their imaginations wander with arts and crafts, or "ham it up" with theatrical fun.
The Nature of it - Kids might build a birdhouse or construct a dinosaur home as they watch science and nature come to life.
Snack Attack - Where kids learn about good foods and have the opportunity to cook and eat!
2015-16 School Year Weekly Fees
:
| | | |
| --- | --- | --- |
| Days | Before | After |
| 5 | $34.00 | $50.00 |
| 4 | $30.00 | $43.00 |
| 3 | $25.00 | $37.00 |
| 2 | $21.00 | $30.00 |
| 1 | $21.00 | $30.00 |
Early Release Fee: $10.00 per child per day attending in afternoons
Non School Day/Full Day Fee: $36.00 per child per day
Family Registration: $75.00 (non-refundable)
Drop In Fee: $31.00 per unscheduled program session
Account Late Pay Fee: $15.00
*All fee are in addition to your normal weekly tuition rates
Hours:
Morning Program: 6:00 a.m. to start of school
Afternoon Program: Dismissal to 6:00 p.m.
Locations:
Bethel Manor Elementary
Coventry Elementary
Dare Elementary
Grafton Bethel Elementary
Magruder Elementary
Mt. Vernon Elementary
Seaford Elementary
Tabb Elementary
Waller Mill Elementary
Yorktown Elementary
Enroll online at
www.discoverchampions.com
For Further Information - Contact the Area Manager
April Thomas
757-833-8294 ext. 14
athomas@klcorp.com
For online Customer support call:
1-800-246-2154
Champions 2015 Summer Camp: Summer of Wonder!
York County: To be held at Dare Elementary
Registration Fee: $75.00
Tuition Price: $35.00 per day (flexible scheduling)
Preferred Schedule Discount: $25.00 off for schedules of 5 days (Monday-Friday)
June 15, 2015 - August 28, 2015
Program Times: 6:00 am - 6:00 pm
Weekly Fieldtrips * Field trip fees may apply for specific fieldtrips*
Champions Summer of Wonder, for children ages 5-12, offers 11 weeks of jam packed FUN! Each week provides children with fun and engaging activities that focus on 21st Century Skills and Character Development. Activity areas include Language and Literacy, Science, Sensory and Math, Nutrition and Cooking, Fitness and Whole Group Games, and Creative Arts and Drama.
In addition to the basic camp, this year we are offering the option to enroll in our Camp Clubs*
*additional fees may apply *
SCHEDULE:
Week One and Two: All About Jungles and Rainforests
About the Unit: Children help transform the classroom into a rainforest jungle while also investigating the animals, climate, and environmental threats to jungles and rainforests worldwide.
Week Three and Four: Mixed-Up Fairy Tales
About the Unit: Children use their creativity to come up with alternate endings and silly twists on traditional fairy tales through drama, storytelling, and a variety of character-development-focused activities.
Fieldtrip: Virginia Living Museum and Mariners Museum
Week Five and Six: Superheroes Among Us
About the Unit: Children are empowered to recognize and celebrate their strengths, talents, interests, and skills to boost self-esteem and feelings of self-worth.
Fieldtrip: Rock Gym(Indoor Rock Climbing) and Go APE Tree Top Canopy Adventure(Senior Champions)/Movies(Junior Champions)
Week Seven and Eight: Clash of the Colors
About the Unit: Children will be assigned to one of three primary-color-named teams (Red, Blue, or Yellow) at the beginning of the unit, and then participate in a variety of fun competitive challenges and other lessons involving teamwork, collaboration, and sportsmanship.
Fieldtrip: Starving Artists and "Spirit of Norfolk Boat Tour"
Week Nine and Ten: Our School-Age Store
About the Unit: Children learn about entrepreneurship, marketing, inventory, and other business skills through product creation, and opening and managing their own classroom store.
Fieldtrip: Cold Stone Creamery Tour/ Ice Cream and Rebounderz
Week Eleven: "Puzzling Puzzles"
About the Unit: Children create and solve a wide variety of puzzles, including jigsaw, Sudoku, popsicle-stick, crossword, word search, riddles and brainteasers, mazes and labyrinths, math puzzles, and word puzzles.
End of the Summer Field Day and Celebration!
Please call 757-833-8294 ext.14 for more details
Enroll online at www.discoverchampions.com
Spaces are limited based on available seats on the fieldtrip vans. Sign up today!