Before & After School Care
Champions Extended Learning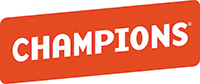 For today's busy parents, finding a safe, enriching environment where children can spend time before or after school is a significant concern. At Champions, we understand your need and offer convenient and sensible options right at your neighborhood school. Champions offers a wide variety of fun, flexible and enriching programs within your district. Check out the programs that are offered at your school!
Sports Zone - Packed with lots of activities that can help children develop physically and burn off extra energy.
Take the Challenge - Kids can read a book, participate in a contest, do a puzzle or complete homework, often with the help of a teacher.
Imagine That - Where kids can let their imaginations wander with arts and crafts, or "ham it up" with theatrical fun.
The Nature of it - Kids might build a birdhouse or construct a dinosaur home as they watch science and nature come to life.
Snack Attack - Where kids learn about good foods and have the opportunity to cook and eat!
2015-16 School Year Weekly Fees
:
| | | |
| --- | --- | --- |
| Days | Before | After |
| 5 | $34.00 | $50.00 |
| 4 | $30.00 | $43.00 |
| 3 | $25.00 | $37.00 |
| 2 | $21.00 | $30.00 |
| 1 | $21.00 | $30.00 |
Early Release Fee: $10.00 per child per day attending in afternoons
Non School Day/Full Day Fee: $36.00 per child per day
Family Registration: $75.00 (non-refundable)
Drop In Fee: $31.00 per unscheduled program session
Account Late Pay Fee: $15.00
*All fee are in addition to your normal weekly tuition rates
Hours:
Morning Program: 6:00 a.m. to start of school
Afternoon Program: Dismissal to 6:00 p.m.
Locations:
Bethel Manor Elementary
Coventry Elementary
Dare Elementary
Grafton Bethel Elementary
Magruder Elementary
Mt. Vernon Elementary
Seaford Elementary
Tabb Elementary
Waller Mill Elementary
Yorktown Elementary
Enroll online at
www.discoverchampions.com
For Further Information - Contact the Area Manager
April Thomas
757-833-8294 ext. 14
athomas@klcorp.com
For online Customer support call:
1-800-246-2154
We're excited to announce: Champions Reptiles Rock! Winter Break program is now open for enrollment!
During Reptiles Rock!, students learn about turtles, snakes and other cold-blooded creatures through interactive lessons spanning writing, art, science, math, nutrition and fitness! Hands-on activities could include building a papier-mache reptile and constructing a nutritious edible reptile.
Winter break is a busy time so the program is flexible: students can attend select days or every day.
Questions? Ready to Enroll? Contact Us Today! Spaces fill up Fast!
1.800.246.2154 or 757.833.8294 ext. 14
Ages
5 to 12 years old
Days & Time
12/21/2015 - 12/24/2015*
12/28/2015 - 12/31/2015
6:00am - 6:00pm
Closing at 3:00pm on Christmas Eve
Rates
Flexible Daily Scheduling - add the Winter Break program in your online account and pick your days
$36.00 a day per child
No Registration Fee
Location
TBD
Please call 757-833-8294 ext.14 for more details
Enroll online at www.discoverchampions.com
Spaces are limited based on available seats on the fieldtrip vans. Sign up today!