Before & After School Care
Champions Extended Learning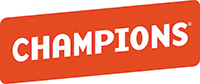 For today's busy parents, finding a safe, enriching environment where children can spend time before or after school is a significant concern. At Champions, we understand your need and offer convenient and sensible options right at your neighborhood school. Champions offers a wide variety of fun, flexible and enriching programs within your district. Check out the programs that are offered at your school!
Sports Zone - Packed with lots of activities that can help children develop physically and burn off extra energy.
Take the Challenge - Kids can read a book, participate in a contest, do a puzzle or complete homework, often with the help of a teacher.
Imagine That - Where kids can let their imaginations wander with arts and crafts, or "ham it up" with theatrical fun.
The Nature of it - Kids might build a birdhouse or construct a dinosaur home as they watch science and nature come to life.
Snack Attack - Where kids learn about good foods and have the opportunity to cook and eat!
2013-2014 School Year Weekly Fees
:
| | | |
| --- | --- | --- |
| Days | Before | After |
| 5 | $31.00 | $47.50 - $48.00 |
| 4 | $26.50 | $41.25 - $42.00 |
| 3 | $22.00 | $34.25 - $35.00 |
| 2 | $18.50 | $27.50 - $28.00 |
| 1 | $18.50 | $27.50 - $28.00 |
Early Release Fee: $10.00 per child per day attending in afternoons
Non School Day Fee: $28.00 per child per day
Family Registration: $50.00
*All fee are in addition to your normal weekly tuition rates
Hours:
Morning Program: 6:00 a.m. to start of school
Afternoon Program: Dismissal to 6:00 p.m.
Locations:
Bethel Manor Elementary
Coventry Elementary
Dare Elementary
Grafton Bethel Elementary
Magruder Elementary
Mt. Vernon Elementary
Seaford Elementary
Tabb Elementary
Waller Mill Elementary
Yorktown Elementary
Enroll online at
www.discoverchampions.com
For Further information - New Families Call:
1-800-246-2154
For online Customer support call:
1-800-246-2154
Champions 2013 Summer Camp: Fantastic Fun Summer

York County: To be held at Dare Elementary
Registration Fee: $50.00
Tuition Price: $28.00 per day (includes all materials and fieldtrips)
June 17, 2013 - August 23, 2013
Program Times: 6:30 am - 6:00 pm

GARDEN ADVENTURES
Learn about all kinds of gardens, including plants, herbs and flowers of all types.
AWESOME ARCHITECTS
Create everything that you see in your own city, from bridges to buildings, while learning construction basics.
WORLD TRAVELERS
Travel across world cultures and learn about different countries through traditional games, toys and food.
SCIENCE SCOUTS
Learn things you've always wanted to know about how the world around you works using scientific techniques.
SPLASH SPORTS
Practice sports-related skills all in a water-based, non-swimming environment, to keep everyone cool.
TIME TRAVELERS
Consider what life was like at the time of the dinosaurs, and what our world looked like in the year 2096.
Please call 757-833-8294 ext. 12 for more details
Enroll online at
www.discoverchampions.com