Parents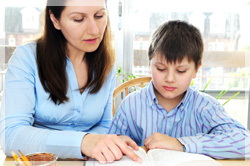 The role of a parent in a child's education cannot be understated. Without the support of our parents, the York County School Division would not be able to help students reach their highest potential. As one of the School Board's belief statements says, "Parental and community involvement are essential."
Given the important role that a parent plays in a child's education, we have attempted to provide information on these pages that will answer most parent questions as well as provide both school division and community resources that support parents and their information needs.
Parents are encouraged to volunteer at YCSD schools and to participate in school activities. Parents with questions about specific school-related issues are encouraged to talk with their child's classroom teacher first. If the teacher is unable to assist you, please do not hesitate to contact the school principal or assistant principal. Both stand ready to answer your questions and help resolve any issues that may arise over the course of a school year.